Forest House
Pisgah National Forest, North Carolina
The goal was to create a better integration of the bungalow-style house with the surrounding national forest.
The location at the edge of the Pisgah National Forest provided a unique setting for this vacation home. The linear form of the house allows the taller back side of the structure to disappear in the tall forest trees, with only a small portion of the house visible from the front. The linear form of the house also brought nature into all parts of the home.
The rooms have, large windows and doors that capture views of the forest from every part of the house. The garage is separate from the house, which breaks the volume of the house frontage. The intimate entrance to the front of the house integrates with the forest. This arrangement also created an open courtyard garden space in the back for family gatherings.
Client
Brad Davis
Size
4000 Sq. Ft.
Role
Building Concept
Design
Project Timeline
2000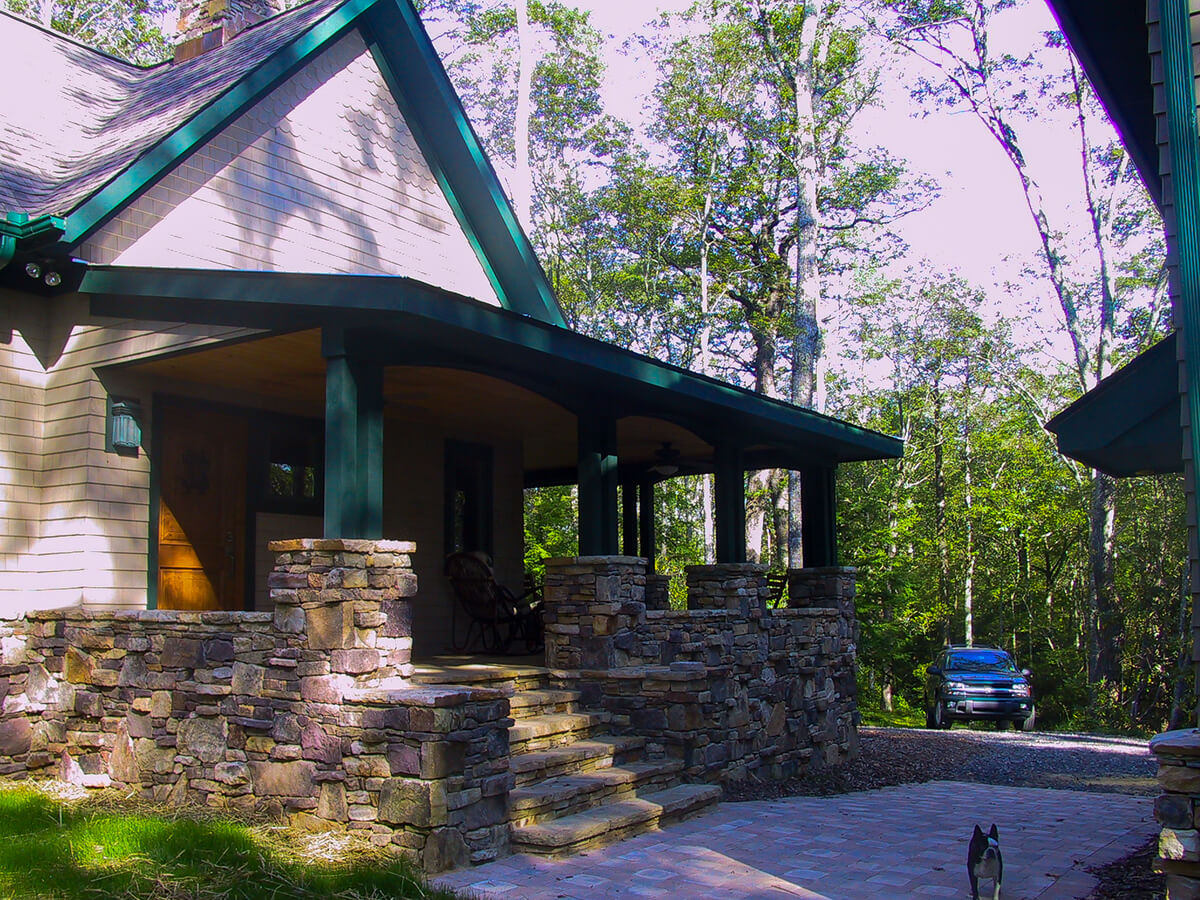 Image Courtesy of Brad Davis