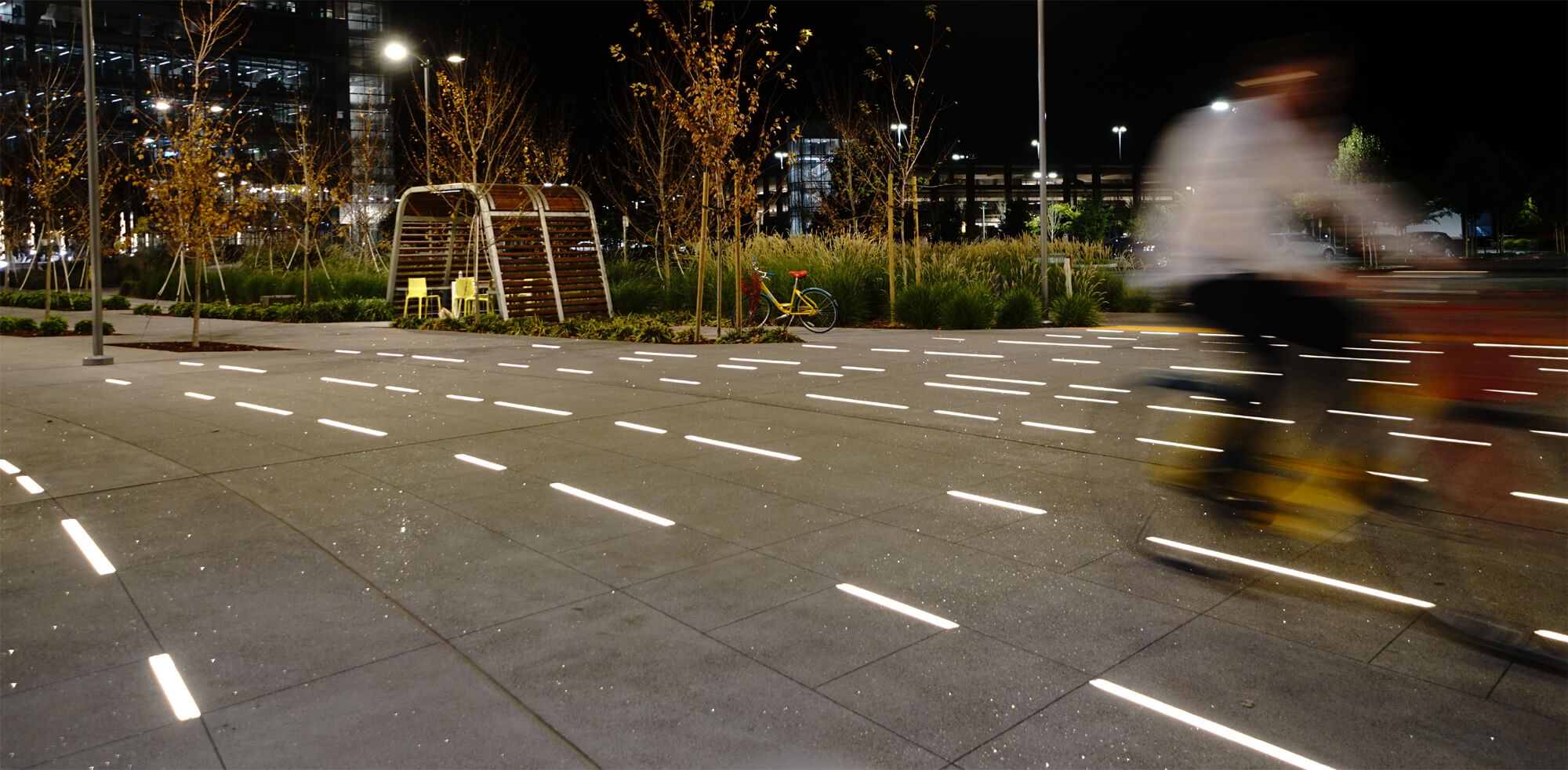 Google Moffett Place
The design created an urban features, with an emphasis on biodiversity. Vibrant campus ambiance was at the core of this sustainable design.
The project incorporated storm-water management bio-retention areas as a central design feature. A linear lighting system was installed in the plaza's complex paving design to create a lively atmosphere for the Google conference center. The master-plan for the campus was a strong departure from the typical suburban campus model. The campus is designed to be urban and offers a diversity of experiences. The native plant palette reduces the need for irrigation. Ari Daman joined this project when construction was about to start. This project allowed him to observe complex landscape systems as they were constructed.
Client
Google
Size
2 Acre
Role
Senior Landscape
Designer,
Project Manager
Work Completed at
Bionic
Project Timeline
2017 – 2019