Hawana Salalah Resort
The landscape design reflected Oman's unique sense of place and drew inspiration from its landscape, history, and culture, while protecting the biodiversity of its natural habitats.
Located in the Dhofar region of Oman, the landscape planting responded to the seasonal monsoons that sweep in from eastern Africa and coordinated with the hotel's modern architectural design. The design reflects modern architectural elevations and creates a clean, sophisticated response to the layout and character of the outdoor spaces.
Hotel walkways, several swimming pools, and smaller garden spaces, amongst the suites and villas, were carefully designed within the landscape. The adjacent lagoon provided a sanctuary for local birds and marine life in addition to a waterway to receive boat traffic, both of which were incorporated into the hotel's perimeter boardwalk and walkways.
The project scope also included landscape design for the marina and public realm inspired by traditional souks. As an integral part of the landscape design, a lagoon system was proposed enhancing both real estate land values and the habitat of local bird and marine life.
Client
Muriya
Size
2500 Acre
Role
Senior Landscape
Designer,
Project Manager
Work Completed at
EDAW/AECOM
Project Timeline
2007 – 2009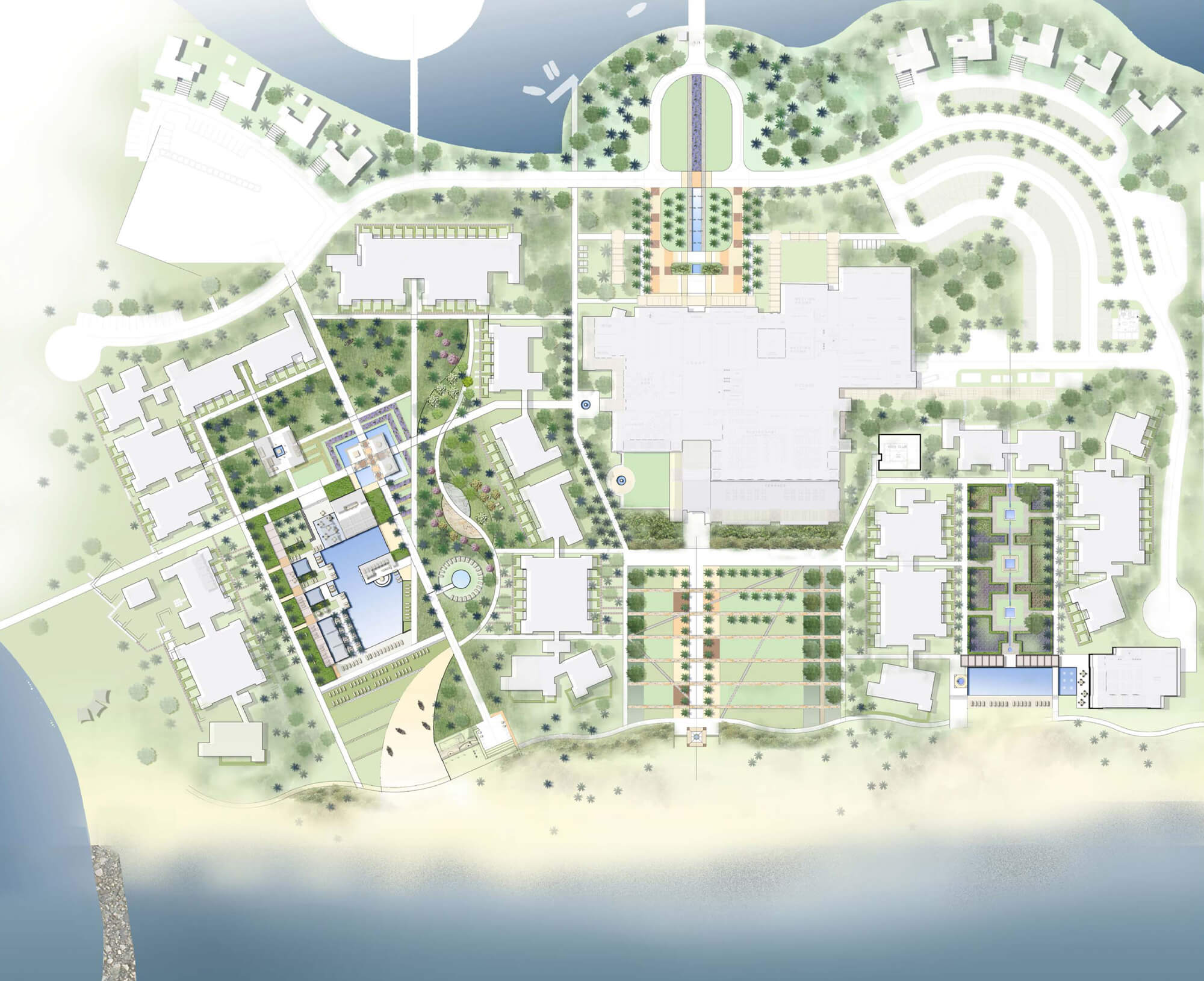 Image Courtesy of EDAW/AECOM