Image Courtesy of David Taylor
One Bayshore
The design used the movement of cars and pedestrians, and weaved it into the design to bring out a dynamic composition to create a strong identity.
One Bayshore was an important gateway to the historic district near downtown Tampa. The site plan carefully preserved two important site features, the brick-lined historic streets and six large oak trees. The urban mixed-use project's success was achieved because of the vibrant balance between public and private, commercial and residential in the design.
Public uses such as open park space and neighborhood retail are complementary to, but secluded from, residential amenities. The re-installation of historical brick pavers and preserved oak trees ensured a seamless transaction between old and new. An AIDS memorial park was incorporated into the project to honor the people who lost their lives to the disease. Ari Daman completed the project while at LandDesign.
Client
Crescent Resources, Inc
Size
4.7 Acre
Role
Landscape Designer,
Project Manager
Work Completed at
LandDesign
Project Timeline
2001 – 2004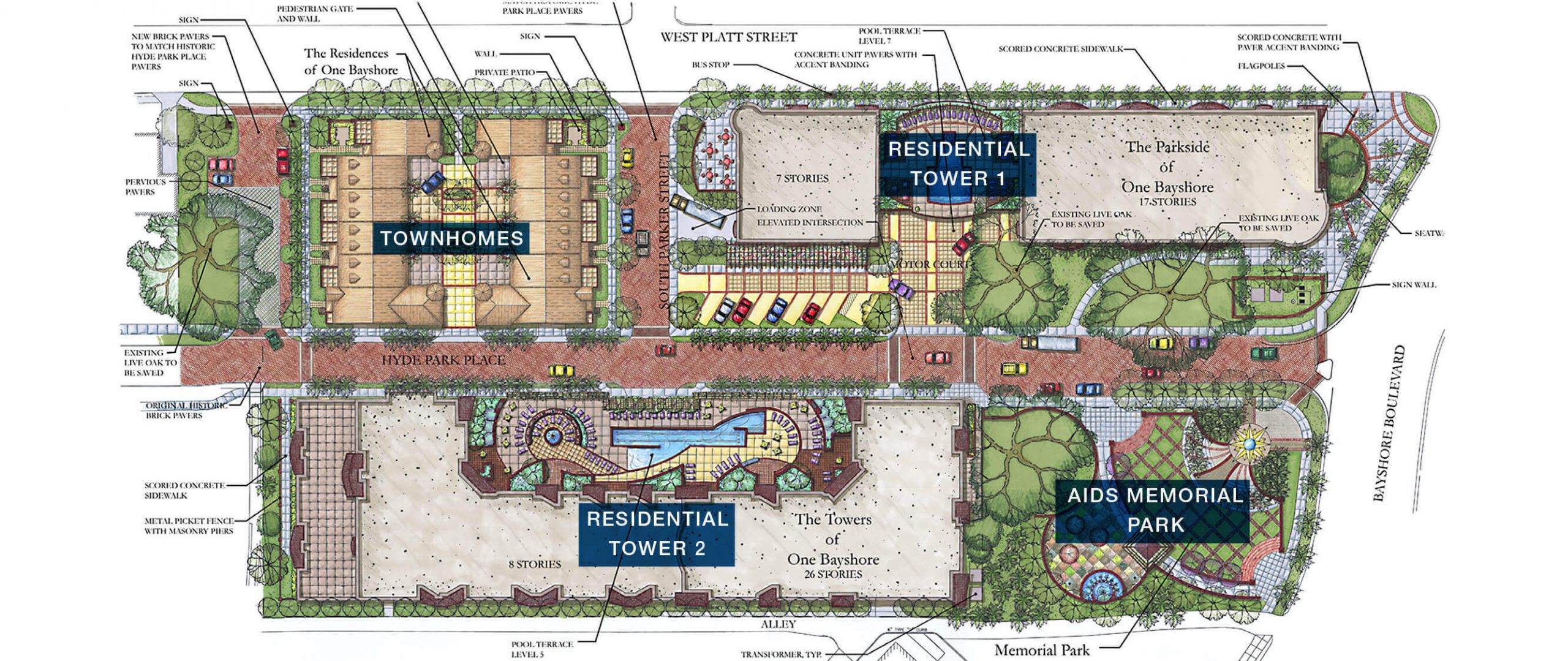 Image Courtesy of David Taylor
Image Courtesy of LandDesign
Image Courtesy of LandDesign