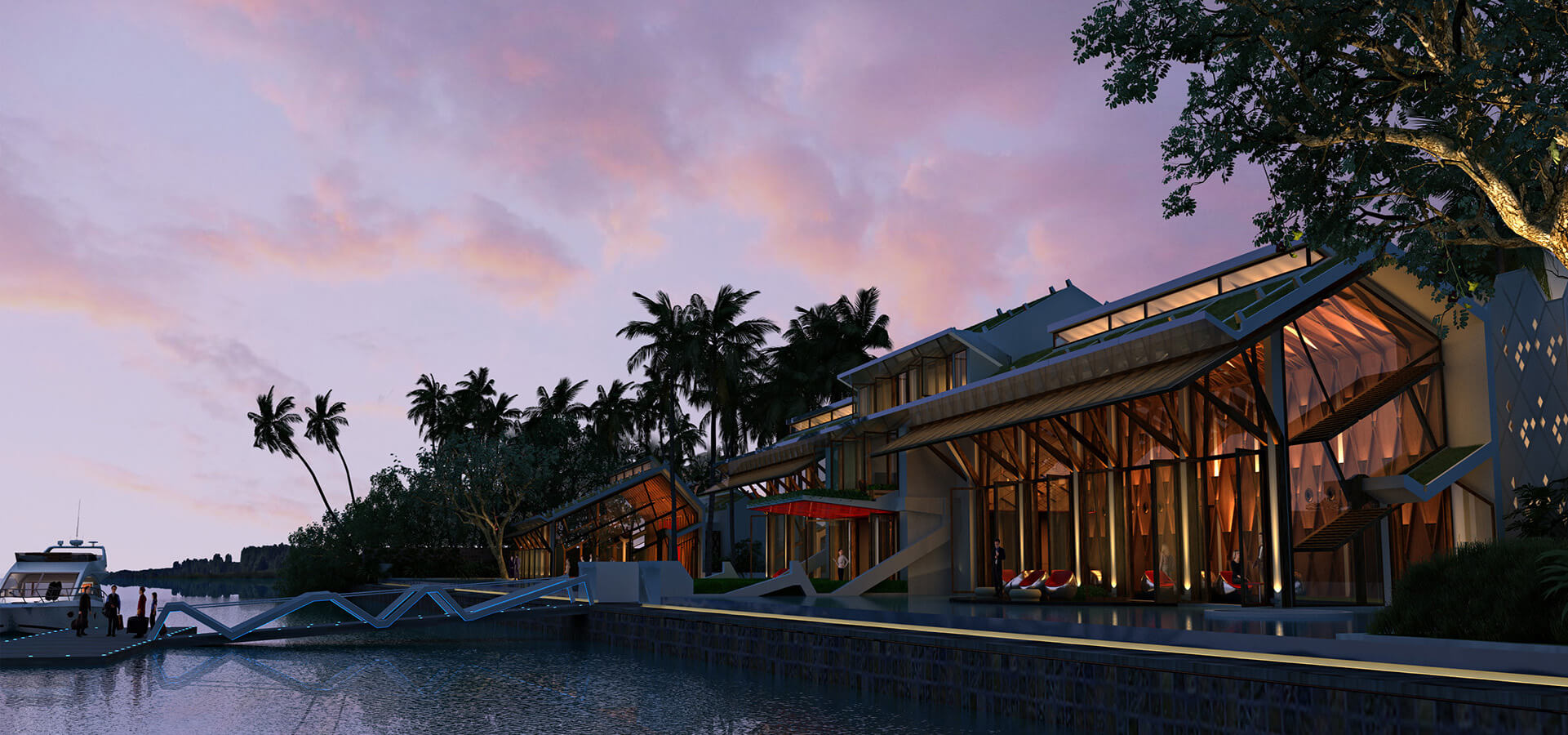 Porta De Capao
The arrival center was nestled within rich tropical vegetation and appeared to be floating on water, offering a preview of the splendor that awaits the guests on the resort island.
Ari Daman, MAP co-founder, worked on the site planning, landscape design, and construction documents for the Capao Island guest arrival center. At the center, guests and residents would be greeted and taken on a boat to the ultra-luxury resort island community. Ari also worked on the branding and area programming for the project. Kiran Mathema, MAP's other co-founder, primarily completed the architecture of the building. Ari was involved with envisioning and critiquing the architecture. The final design was the result of an extensive collaborative process.
In the design, the arrival center's two buildings, a restaurant and a reception lounge were nestled within rich tropical vegetation fronting the river. The buildings appear to float on water and offer a preview of the splendor that can be expected on the island.
The design also planned for the island's water independence and for a natural cooling system in a tropical location. A water-use diagram was created to reuse collected rainwater on the site and to minimize potable water use. To keep pond water clean, water from the ponds was circulated through a series of bio-filtration systems. A screen system was used on the south side to minimize southern sun exposure and to screen all the back of the house functions, at the same time allowing for natural ventilation.
Client
Confidential
Size
2 Acre
Role
Principal
Desgin Director
Landscape Design
Site Planning
Collaborator
Kiran Mathema (Architect), MAP www.mapdesign.co/arrival-center/
Project Timeline
2011 – 2012