Image Courtesy of Gensler
Zeiss Innovation Center
The 12-acre campus tells a story of harmony. The landscape design brought out the identity of Zeiss through it's clean and precise geometry, while preserving nature.
The discovery of a half-acre seasonal wetland on the project site during the schematic design phase presented a challenge resulting in a redesign. The challenge to preserve the hydrology became an opportunity to create a unique campus that emphasized wetland and restoring the surrounding watershed (.84 acre) to create a campus that was also an ecological park. Careful attention was paid to the design within the watershed to enhance the quality of water entering the wetland.
The planting was composed of mostly native and low water use plants that increased the biodiversity of the campus and created an urban habitat. To improve water supply to the restored wetland, water from the building's air-conditioning system and rainwater from the roof were filtered through a flow-through planter and discharged into the wetland. A large stormwater treatment area was created on the south side of the campus that captured and treated water flowing from the parking lot and hardscape in the upland areas.
The campus open space programs were carefully woven with the landscape infrastructure. Sculpture installations along the path in the watershed area were proposed to encourage walking through the site. A continuous perimeter landscape consisting of grasses, shrubs, and trees will line the campus site to create a visual buffer between the public realm and site. Keeping with Zeiss' brand, the landscape elements were designed to be clean, precise geometry. Signage was incorporated into the design to explain the water system to the public and add an educational component to the project.
Client
Zeiss / Gensler
Size
11.65 Acre
Role
Senior Landscape
Designer,
Project Manager
Work Completed at
Bionic
Project Timeline
2016 – 2020
Image Courtesy of Gensler
Image Courtesy of Gensler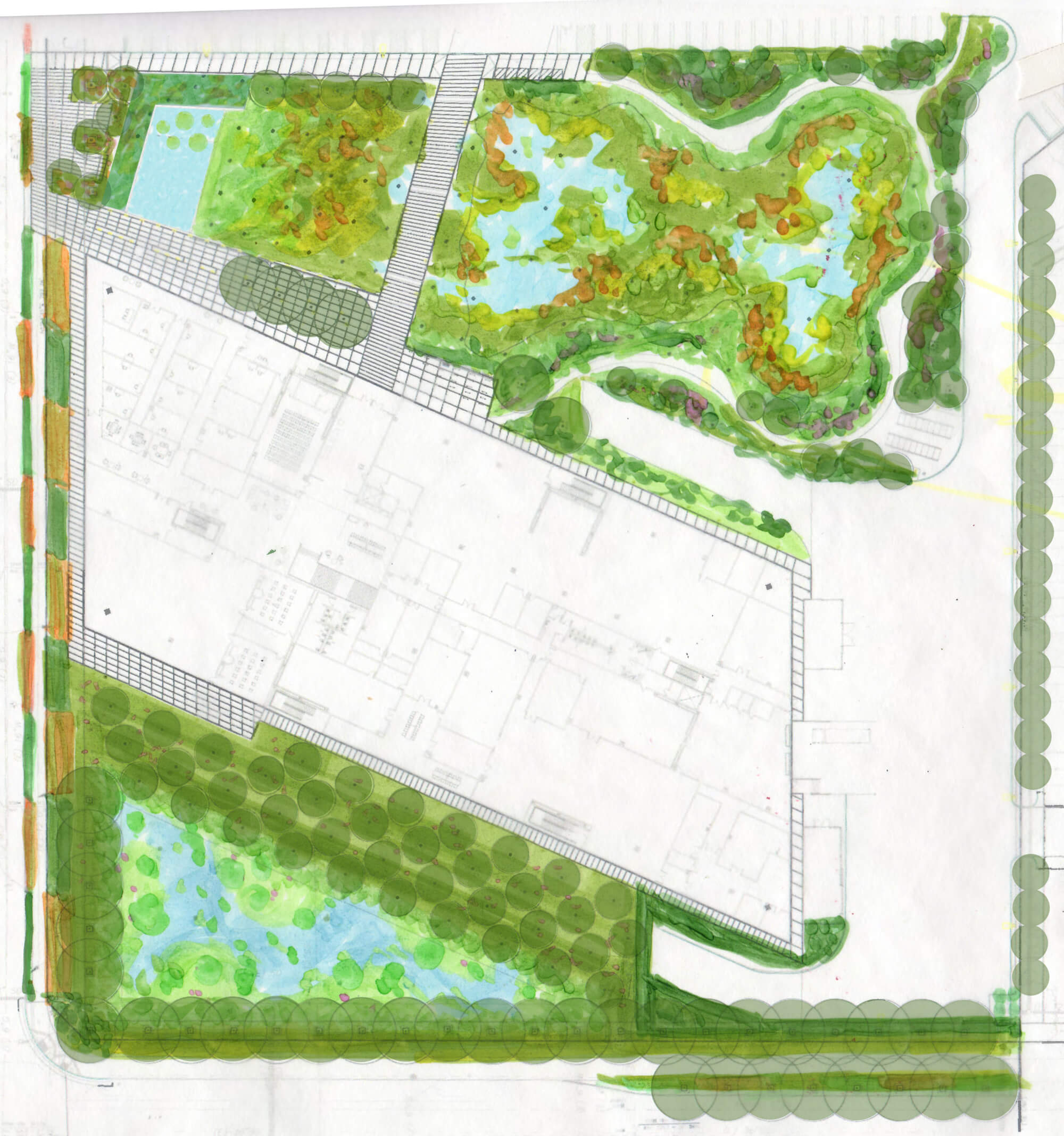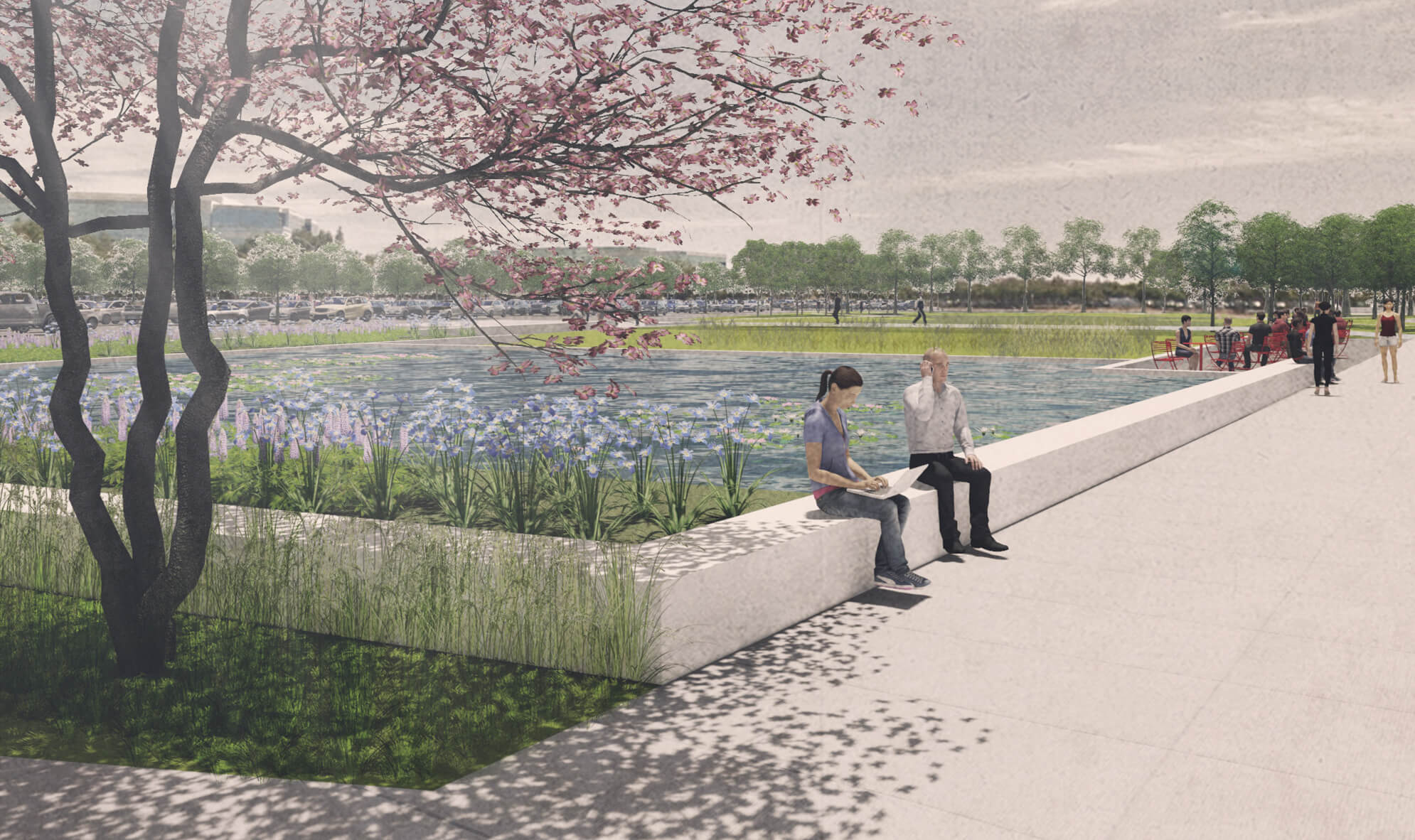 Image Courtesy of Gensler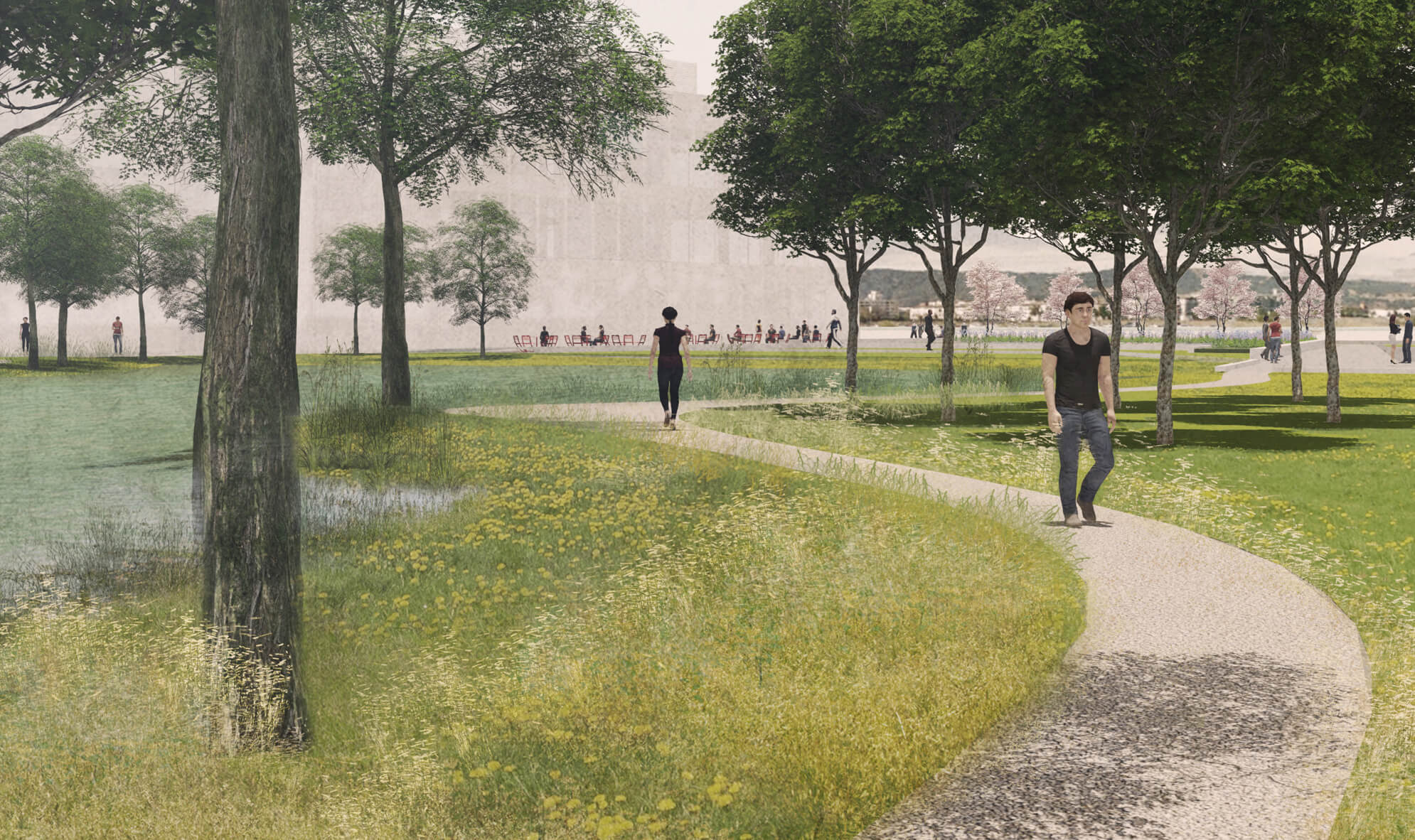 Image Courtesy of Gensler